Who is the level 3 course suited to?
The level three course is suited to any facilitator or trainer who has completed the Level One Practitioner and Level Two Consultant and is a regular user of Extended DISC assessments. Master Trainer status enables certain affiliates to conduct Accreditation Training courses. The purpose of this accreditation is for facilitators who intend to hold regular Accreditation Training courses either in-house, online or as a public workshop.
As a trainer or HR professional operating independently or in a larger organisation, you'll learn how to facilitate our Extended DISC Level One and Two accreditation courses. To provide your clients with the ability to drill down into the real issues that enhance or restrict performance. You also learn how advanced and flexible the FinxS Online Platform is and why it's unrivalled as a diagnostic tool.
To achieve selection for this course, you need to have achieved several prerequisites, including:
Completed the Extended DISC Level One and Level Two Accredited Courses
Generated a minimum of 50 reports through your FinxS account
Have a strong background in training, coaching or facilitating
What does the master DISC certification cover?
This course involves an intensive half-day workshop. The focus of this workshop is on practical information to facilitate our Extended DISC Accredited courses. The workshop is followed by two modules that concentrate on the use of our online cloud-based platform, FinxS. You will complete the workshop, two FinxS modules and a final test to demonstrate your knowledge in these areas.
Level 3 - Master Trainer 1/2 Day Workshop
Put your knowledge to the test with our Master Training 1/2 Day workshop. Demonstrate your experience and understanding of the DISC styles, their assets, liabilities and how they view the world. Show us you know how they typically perform in a team, lead others, and respond to authority. Furthermore, we rigorously test your ability to debrief a range of Extended DISC profiles, including your ability to spot the special cases, your ability to explain what these mean and how they may impact job performance.
You will leave the workshop with a host of tips and tricks to help you facilitate accreditation courses, from our own 21 years of experience in the industry.
FinxS Module One: Technical/User Knowledge
This first FinxS module tests your understanding of our cloud-based system FinxS. FinxS is the world's most advanced online assessment system. The integrated platform enables HR managers, Coaches and Trainers to conduct DISC Assessments, Sales Competence Assessments, Open 360s, Surveys, and Reasoning Analyses all from one system.
We ensure you are familiar with the assessments available to you, how to utilise them and which situations to apply the tools. We make sure you have the technical know-how to help your clients get the most out of FinxS.
FinxS Module Two: Report Design
Our clients are astonished by the flexibility of our online platform. Our cloud-based assessment dashboard allows coaches and consultants to design more focused reports to meet the specific requirements of individual clients. This includes content, format, and branding. Rather than providing generic reports that cover a broad range of non-specific all-purpose needs, our reports zero in on specific and more detailed elements of behaviour to facilitate real change.
Demonstrate your knowledge of the customisation options in FinxS, so we know you can pass this information onto your clients and successfully teach them how to use the report customisation options.
Why should we take the master DISC accreditation course?
For over 21 years, we have been the leading trainer and supplier of workplace assessment tools for the New Zealand Market. You will be trained and qualified by the only authorised company in New Zealand to provide the Level 3 Master DISC accreditation. We teach you business growth techniques that will help increase your sales and create passive recurring revenue streams quickly. We also provide you with training tips to facilitate dynamic and practical DISC accreditations.
We provide you with all the resources that you need to facilitate accreditation workshops, including a captivating PowerPoint presentation designed in-house by our marketing and graphics team. Additionally, we provide facilitator notes, participant workbooks and training support material to enhance the effectiveness of your training courses.
Our Level Three course will add significant value to your consulting or HR toolkit through a comprehensive understanding of the insights the FinxS Online Platform and associated assessment tools provide. You will transform from a practitioner of DISC into a compelling and credible facilitator.
How is the training delivered?
In-House Certification
Either travel to our office or we travel to yours. The in-house option provides the opportunity to tailor the training to your exact needs and allows you direct access to our trainer.
In situations where neither party can travel, we will host a virtual certification that consists of two, 3-hour sessions over video conference software. These sessions are hosted live with our training manager.
Online Certification
Online Certification consists of two, 3-hour sessions over video conference software. They are live collaborative sessions with our Extended DISC Training Manager.
Our online DISC training program is a popular choice for those who cannot travel due to Covid-19 restrictions or those who enjoy the convenience of a live, interactive format.
How long is the DISC accreditation training?
The Level 3 DISC Master Training is typically held over a day, focusing on three separate modules. The virtual certification is held over two days in two, three-hour sessions. The first session focuses on the Master Trainer workshop and the second session concentrates on the two FinxS modules.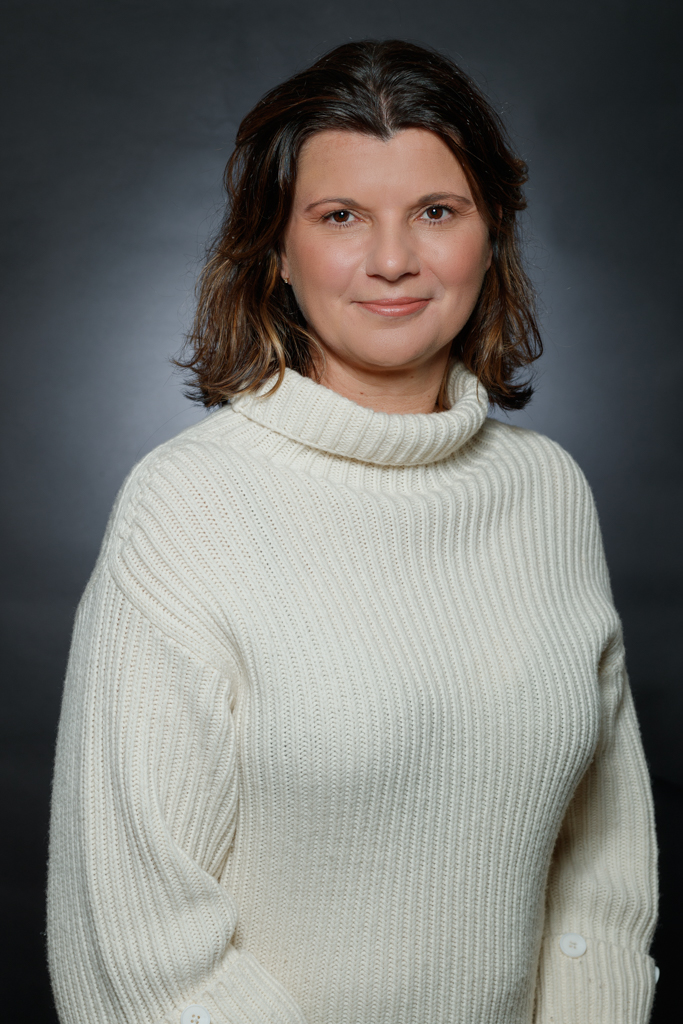 Kelly Fairhurst, BEd(Tchg)​
As an experienced educator and senior teacher, Kelly initially joined HR Profiling Solutions Limited in 2005 as a trainer. With her background and vast product knowledge of both Extended DISC® and FinxS, including daily involvement in the interpretation of reports - her effectiveness as a trainer grew and Kelly became more vitally involved in management issues including supervising our accreditation courses. She was appointed General Manager in 2011.
In her role as General Manager, she attends all Extended DISC® world meetings and European meetings to keep up with developments across our range of tools. Kelly is the leading authority in Extended DISC® methodology across New Zealand. She works closely with our clients to understand their challenges and provide unique and customised solutions using our array of workplace assessments. With her creative flair and vast product knowledge of both Extended DISC® and FinxS, Kelly has helped to produce customised solutions for many businesses.